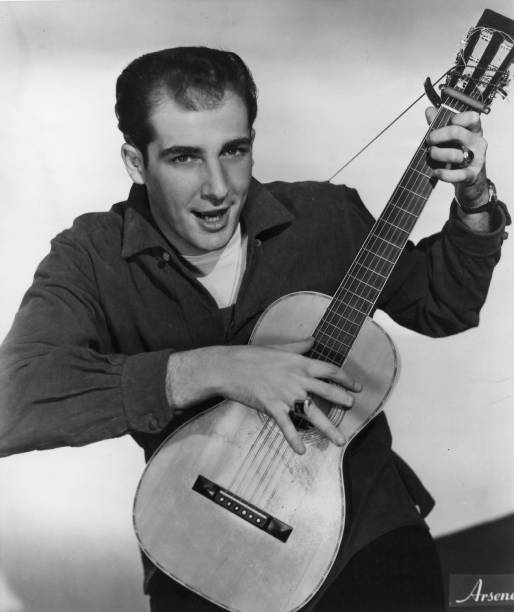 Vince "Triple O" Martin was an important figure in the Greenwich Village Folk Scene, but, like so many, by the time he passed away recently, he was all but forgotten.
A regular on Bleecker Street stages, his first recording came as a part of the Tarriers, a trio that, at the time, also featured Bob Carey and Alan Arkin. (Yes, that Alan Arkin.) It actually made the Billboard Charts. Those were heady days.
His best known recording came in partnership with the enigmatic Fred Neil. For this session he put aside the Triple O Martin that gave him his nickname in favor of a 12 string like Neil was playing. And, oh, it was a mighty sound. The were assisted by John Sebastian (not yet of the Lovin' Spoonful) and Felix Pappalardi (who would later produce the band Cream and join Leslie West in the power trio Mountain.)
After making a small handful of solo recordings, Neil abruptly abandon his musical career, headed to Florida, and lived out his like in such seclusion that neighbors thought he was in the Witness Protection Program. Vince soldiered on. His next album was recorded in Nashville, in 1969, using the backing musicians that has just completed work on Bob Dylan's Nashville Skyline.
A second solo album, self titled, followed in 1973, and his final recording came some 30 years later.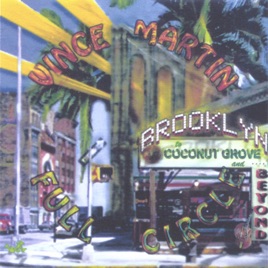 In 2010 there was apparently a documentary about Martin called Vagabondo! I have never seen it and, currently, can't find hide nor hair of it. Even the website devoted to it seems to be abandoned and the trailer for the movie deleted.
Oddly, in 1965 he was featured in a movie called Once Upon a Coffeehouse. This B movie is a charmer set in a, you guessed it, coffeehouse in Miami Beach where Vince lived for a time. It's just plain innocent fun with more music than plot… and that's a good thing. Martin is featured as Larry Dennis, the club's headliner.
In addition to several songs by Vince there are performances by several Kingston Trio/New Christy Minstrel clones: The Free Wheelers, The Goldbriers, and The New Coachmen. Also featured is a comedy/music trio called, in the movie. Jim, Jake and Joan. Look carefully at the screen capture below and you see that the Joan in question is Joan Rivers.
This is not as surprising as you might think, since Rivers worked the Greenwich Village Coffeehouses early in her career. BTW, the guy with the glasses is Jake Holmes. Remember him? Anybody? Karen Thorsell does an adequate turn as a Judy Collins like singer and if you make it to near the end of the movie you'll be rewarded by a nice turn from Oscar Brand.
If you're not expecting great art you could find less rewarding ways to spend a couple of hours. If you're inclined, you can watch the move, and even download it free, here.
For the record it was also released. like on DVD, as Hootenanny A-Go-Go, and while the title screen was changed they maintained the Once Upon a Coffeehouse theme song.