Two Blues legends, Two trailblazing women, two bass players, and Too Slim
Memphis Minnie – Born Lizzie Douglas June 3, 1897
In a era when women Blues singers were supposed to stand next to a piano and belt. Memphis Minnie broke the mold. Yes, there were other women Blues guitarists in that period but she was simply the best.
Jimmy Rogers – Born James A. Lane, June 3, 1924
Working in a band with Muddy Waters and Little Walter, Rogers helped defined the sound of Chicago Blues. In addition to working in Muddy's band he was one of Chess Records go-to session players, had a solo career that included a couple of R&B hits, and even played in Howlin' Wolf's band for awhile.
Too Slim – Born Frederick LaBour June 3, 1948
A founder member of Riders in the Sky, Slim is the perfect foil for Ranger Doug and Woody Paul. He is a part of a long tradition of comic relief bass players that was so common in Old Time and even Bluegrass music. I was lucky enough to work several festivals with festival with the Riders and Slim could always be counted on to help kill time by joining me on some hoary old country comedy routine from the 30s.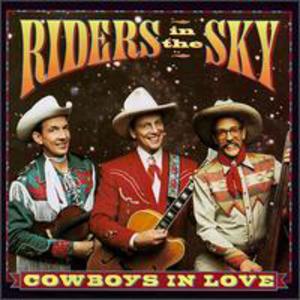 Suzi Quarto – Born Susan Kay Quatro June 3, 1950
In a period when Rock music was a male dominated as it had ever been, Suzi Quatro hit the scene like a black leather bomb. With her take no prisoner, take no crap attitude she turned a lot of heads, and changed a lot of attitudes. And, oh yeah, she's a hell of a bass player too.