He was one of the most important Tradition Bearers in the history of American music.
Turner, with the Stricklands (Napoleon & Nathan) carried the African-American Fife and Drum tradition into the 21st Century. Folklorists, smarter than myself, think that this tradition started at the end of the Civil War, when newly freed slaves took up instruments abandon by troops heading home. I think the tradition was always there and they just used the military drums, and fifes, to replace the home-made instruments they had been using. Many folklorist consider this to be one of the roots of the Blues. I say it is the blues, and jazz. Listen to the improvisation, and syncopation in the drumming.
I'm going to include a little more music than usual because I think a lot of you have never heard this, and it takes some getting used to, but in the end is worth the effort. Let's start with Turner solo, playing fife and singing. This is his take on an old gospel song and I'm warning you, keep the Kleenex handy. His voice is so effecting.
Turner was equally adept on the drum and here his is with Napoleon Strickland on the fife.
For many years Othar led the Rising Star Fife and Drum Band, which involved succeeding generations of younger people in the tradition. Here's an example:
Turner's passing at 96 almost put the end to this fascinating tradition, but it's strains continue in the music of Luther Dickinson. Best known for his work with the North Mississippi All-Stars, he spent years, late in Othars life, visiting his home and recording him. Many of this recordings were included on the album "Everybody's Hollerin' Goat" which Rolling Stone Magazine called one of the five best blues recordings of the 90s. He also produced an album with a larger band, dubbed The Afrossippi Allstars, that featured his own slide guitar.
Luther incorporated the Turner influence on his 2014 solo album. The fife and drum are played by Sharde Thomas, a student of Othar's.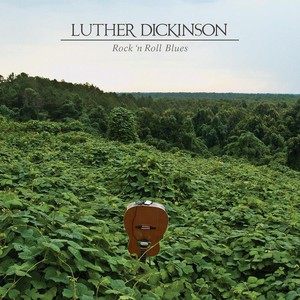 For more on Othar, lots more music and some wonderful videos, visit the website dedicated to him here.